Create Unstoppable Self-Confidence
And Bring More Self-Compassion To Your Life Now!
Register now to gain access to this life-changing conference.
Join Us On The Journey to Break Through Your Fears, Harness Your Inner Power, & Live Your

BEST

 Life!
You'll Receive Confidence-Boosting Bonuses Upon Registration!
*By registering you'll receive our newsletter. We value your privacy. Your information will never be shared or sold.*
Living a Life of

Confidence

,

Success

&

Empowerment

IS

Possible For You!
We've brought together many of the world's most respected thought-leaders, doctors, bestselling authors, entrepreneurial experts & more to help you unlock the confidence, inner-power, and success that's waiting for you.
During this 7-day conference, our Teachers will be sharing the root causes of diminished self-esteem & how to break free from the fears and insecurities that have been keeping you from creating the life you want!
You'll discover strategies, tools & tips that you can apply right away to harness the power you were born with, and experience a life of unstoppable self-confidence.
You'll also get the latest information to expand your mental, physical and spiritual awareness!
These leaders have collectively helped millions of people tap into their confidence, feel incredible in their own skin, develop their intuition, make more money, take more risks, and achieve their wildest, most fulfilling goals & dreams.
And, now, it's your turn for them to help you. Will you join us?
Here's Just Some of What You'll Walk Away With...
Enter Your Name & Email Below to

Join the Teachers,

Break Through Your Fears & Harness Your Inner Power!
*By registering you'll receive our newsletter. We value your privacy. Your information will never be shared or sold.*
You'll Receive a PLETHORA of Confidence-Boosting Bonuses Upon Registration!
Below is a sampling of the bonuses you'll get...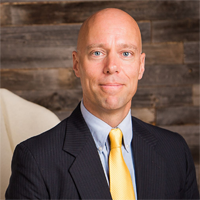 iKE ALLEN's Quantum Forgiveness: The Secret To Healing Your Life. Enjoy this 1st film in the 5-Part Forgiveness Film Series. Are you ready to begin The Process of ending your suffering? To quit feeling betrayed, underappreciated, victimized and defeated? In this iKE ALLEN & Friends film, my friends and I are about to take you on a journey into true joy, true love, true power and true freedom. And the magic carpet that makes this entire journey possible, is FORGIVENESS.
Kristen Howe's 3 Simple Questions that Guarantee Massive Positive Momentum. With this Power Questions bonus, you'll discover if you're a victim of Time Bankruptcy, learn the ONLY way to finally free yourself. I'll reveal the 6 Letter Word that WILL change your life FOREVER and rip the blinders off when it comes to procrastination (because it's NOT YOUR FAULT).
Morry Zelcovitch's Quantum Confidence Lite. Enjoy this 20 minute sample recording from the revolutionary Quantum Confidence with The Morry Method System, specifically designed to remove the ROOT CAUSE of your life problems and frustrations by restoring an adequate self image and supreme self confidence in you. After listening to the recording, you will feel so much better about yourself and so much happier for no reason. That's the beginning for restoring your adequate self image, and accessing super self confidence.
Meet the Experts Supporting You in the

Be Confident

Event...
These leaders will transform the way you think about yourself and your life & help you step into the Confident, Powerful person you were born to be!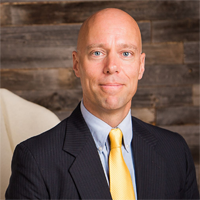 iKE ALLEN 
3 Simple Steps to Overcome ALL Doubt!
Dana Wilde
WHY You Bring About What You Think About
Morry Zelcovitch
You Are Self-Confident, You Just Don't Know It Yet
Kristen Howe
Re-Prioritize YOU to Give Your Confidence a BIG Boost & Say Goodbye to Mind-Numbing Overwhelm
Dawn Clark
How to Feel Confident When the Stakes are High
Ken Foster
Igniting Courage: The Defining Principles That Transform Your Life
Lissa Coffey
Know Your Divine Purpose
Allana Pratt
Unwavering Confidence… Through An Intimate Relationship With YourSELF
Christine Hassler
Confidence Is Sexy! How to Get Over Insecurities and On with Love
Jeffrey Gignac
Top 3 Confidence Strategies for Happiness & Success
Jennifer Grace
Overcoming Fear and Procrastination

Chris Cade
Liberate Your Life by Boosting Your Self-Confidence
Michele Howe Clarke
Momentum Unleashes the Magic in Y.O.U. 
Debra Poneman
Just Say YES and Life Will Reward You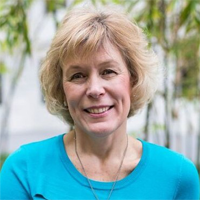 Dr. Debra Reble
3 Sacred Strategies to Stop Anxiety from Sabotaging Your Self-Confidence
Julie Kleinhans
Allowing Your Sacred Heart to Awaken Your Confidence
Dr. Jennifer Howard

Let's Talk Unstoppable Confidence!
Dana Pharant

Learn the Tricks of Bulletproof Confidence from a Former Dominatrix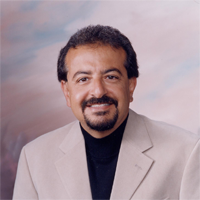 Dr. Joe Rubino

Develop Soaring Self-Esteem with This Life-Changing 3-Step System
Destinee Berman
Using Intuition to Tap Into True Confidence & Be Your Most Authentic Self

Nan Akasha
The 3 Energy Secrets to Boost Your Confidence (You Can Do Right Now)
Ivy Ellerby
Feng Shui Your Way to Confidence with the Law of Attraction
Debra Gano
Tap into Your Inner Superpowers to Be Your Most Empowered Self
Joy Martina

How To Step Into Your True Power By Unlocking Your Intuition!
Jennifer Longmore
Create Your Most Abundant, Purpose-Filled Life Through The Akashic Records

Julie Parker
Face Reading ~ Confident Down to Your Bones!
Lee Milteer
Embracing Your Inner Alpha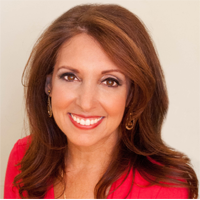 Marci Shimoff
Self-Confidence: A Key to a Happy & Miraculous Life
Sandra Biskind

Cracking the Code to Achieve Platinum Self-Confidence
Sheri Salata
Build Invincible Confidence Through The Pillar Life

Get Access to 30 Challenges & Expert Interviews!
The best part…you get to tune in for FREE (for a limited time)
*By registering you'll receive our newsletter. We value your privacy. Your information will never be shared or sold.*
You'll Receive Several Confidence-Boosting Bonuses Upon Registration!
Here's Why You Should Attend This Conference
It's FREE! (For a very limited time)
While most conferences cost thousands of dollars, we wanted to give you access to this event for free because the material is so rich and life-changing. And the great news is, it is completely online, so you can watch it from the comfort of your home, from your office, your laptop, your tablet, your phone, while you're in your pajamas, you name it! But you need to claim your spot right away because each expert session will only be available for a short time.
It's A Conference AND a 7-Day Challenge!
During each expert session, we will set forth a Confidence-Building Challenge that is designed to help you become a more self-confident YOU! Taking on these challenges will help you get past your blocks, tap into your inner power and create results in your life, no matter what you're trying to achieve! You'll have the opportunity to share the results from your challenges in our loving & supportive social sharing community.
Make Progress in Your Confidence Journey FAST
Think of each expert interview like your own private coaching session. These inspirational, knowledgable experts will give you incredible strategies so you can immediately go apply what you've learned in your life and start experiencing the benefits of unstoppable confidence! Each expert was hand-selected for the amazing quality of work they are doing helping people live their best possible life.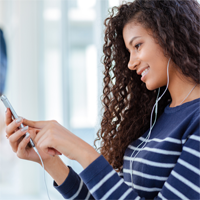 These Interviews Include Video and Audio
While most summits and online conferences only offer audio interviews of their experts, we wanted to give you the opportunity to not only listen to, but see these 30 experts work their magic and share their actionable strategies with you on camera. This allows for a much more intimate experience during the event to help you connect with the experts on a deeper level and apply their wisdom and advice into your life right away.
Wrapup Videos & Major Takeaways!
After each expert session, your hosts, Tammy Lawman & Ande Anderson will provide wrapup videos for you outlining the major takeaways from each session, and the best confidence building strategies, exercises & tools that you can start applying in your life right away. AND, they will be your biggest cheerleaders, motivating & inspiring you to take on your Confidence-Boosting Challenges!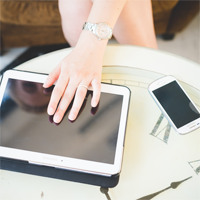 Attend From ANYWHERE Using ANY Device! 
Sit outside on your porch, inside on your couch, in front of a computer or enjoy this conference on the go! Each interview is available to you easily and effortlessly. Just click the play button and you'll be tuned into top experts sharing their sage wisdom with you, to help you quickly create unstoppable self-confidence and reconnect to the sheer awesomeness that YOU are!
Your Conference Creators...
Ande Anderson, MS, RD & iKE ALLEN
Ande Anderson, MS, RD, and her partner iKE ALLEN are the Founders of AVAIYA Media & Enlightenment Village. AVAIYA & Enlightenment Village create films, courses, and online conferences such as Overcoming Codependency, The Truth About Prosperity, The Tao of Quantum Physics, MPower: Empowering Women in Business & Beyond, Be Do Succeed, and many more.
Thousands of people from across the globe have attended AVAIYA's past online conferences! Lives have been transformed and the feedback they've received has been so incredible that they continue creating free, educational events for you and others to tune into and learn from.
In a world often viewed as problematic by many, AVAIYA believes that what we each focus on and present to the world creates what is reflected back to us. Because of this philosophy, AVAIYA creates only POSITIVE media, online conferences, and workshops to share with the world.
Introducing the Be Confident Online Conference! Be sure to get registered right now using the registration box below and don't miss out on this life-changing event.
Get Access to 30 Confidence-Building Challenges & Expert Sessions! (for free)
*By registering you'll receive our newsletter. We value your privacy. Your information will never be shared or sold.*
You'll Receive Several Confidence-Boosting Bonuses Upon Registration!