50 Relationship Experts, Therapists & More Share Life-Changing Strategies to Break Free From Codependency
Are You Ready To Free Yourself From The Grip of Toxic Relationships?
Register now to get access to this FREE transformational summit, and live a life of

self-love & healthy connection!
*By submitting this form you agree to receive email updates from AVAIYA. Your email will NEVER be shared or sold and you can easily unsubscribe at any time.*
Here's Just Some of What You'll Learn...
Meet The Teachers Supporting You In Breaking Free From Codependency...
Melanie Tonia Evans
Overcoming Codependency & Becoming A True Source To Self
Dr. Joan Borysenko
Cultivating Authentic Self Love
Dr. Richard Schwartz
You Are The One You've Been Waiting For - The Internal Family Systems Approach to Codependency
Meredith Miller
Codependency Isn't A Life Sentence
Sharon Martin
How to Change Codependent Thinking That's Keeping You Stuck
Valerie Mason-John
Codependency of Racism
Debbie Mirza
Why It Is More Important Than Ever To Free Ourselves From Codependency
Briana MacWilliam
Codependency: A Sign of Great Calling -
Exploring the Intersections of Attachment Styles, Romance & Divine Timing
Dr. Elsbeth Meuth and Freddy Zental Weaver
Secrets To Lasting Intimacy
Candace van Dell
The Cause and Cure of Codependency
Michelle Chalfant
Transforming Codependency with The Adult Chair
Amelia Fortes
The 5 Deceptions That Stop You From Deep, Fulfilling, and Satisfying Relationships
Michelle Farris
How to Build a Strong and Lasting Recovery
Anthony Treas 
From Pain to Prosperity: ​Discover How to Turn Your Pain Into Your Greatest Catalyst Into Living Your Dream Lifestyle​!
Sherry Gaba
A Licensed Psychotherapist Speaks: The Link Between Trauma & Codependency
Joshua Sylvae
Do You Often Feel Dropped? Anxious Attachment & Codependency
Lisa Romano
Codependents & Boundaries
Lynne Forrest
Self Empowerment Through The Reality Formula
Jerry Wise
Healing Codependency through Self-Differentiation
Tori Autumn
Why People-Pleasers Tend to Stay Stuck in a Codependent Relationship
Danielle Ingenito
Awakening Your Self Worth After Toxic Relationships
Lisa Concepcion
Crush Codependency With These 3 Powerful Questions
Susan Ball
Codependency in Abusive Relationships 
Stacy Hoch
The Erosion of Self for the Sake of Other People's Comfort: Boundaries
Rosalind Sedacca
Dating After A Breakup: How To Avoid Codependency In Your Future!
Cyndi Olin
How To Heal From Emotional Triggers
Yong Kang Chan
Changing Codependency Habits & Overcoming the Fear of Being Alone 
Caroline Strawson
Healing Codependency: From Self Hate To Self Love
Johanna Lynn
Understanding Your Love Blueprint
Dr. Joe Rubino
The Most Important Component in Breaking Free From Codependency - High Self-Esteem
Lion Goodman & Carista Luminare
Codependent & Narcissistic Traits - A Natural Plug & Play
Sarah K. Ramsey
Is It Codependency Or Smart Girl Syndrome?
Simon Borg-Olivier
Safe, Accessible but Effective Posture, Movement & Breathing to Break Free from Codependency
Misa Hopkins
From Codependency to Feminine Empowerment    
Dawn-Elise Snipes
Codependency, Attachment and Self Esteem
Gabriella Taylor
Transform Your Relationship Model
Marlena Tillhon
The Flawed Logic of Codependency: Why We Can Never Get the Love We Need
Dr. Erica Goodstone
The Love Experience – Healing Through Love
Shena Tubbs
Codependence Recovery for Love Addicts
Rabbi Shlomo Slatkin
How To Make Space For Another Without Sacrificing Your Own Wellbeing
Deanna Richards
Healing "Me," Healing "We": A Focus on LGBTQ+ Relationships
Marcy Neumann
Healing the Energy Frequency of Codependency
Dr. Kate Balestrieri
Codependence + Eroticized Rage
Leanne Linsky
From Breaking Free to Living B.I.G.G.
Eddie Capparucci
The Importance of Going Beyond Treating Addictive Behavior 
Dr. Perpetua Neo
True Freedom From Narcissistic Abuse
Dr. Jean LaCour
Breaking Free from Codependency by Breaking the Rules
Gay & Katie Hendricks
Conscious Loving Ever After
Gudni Gunnarrson
All That You Devote Your Awareness To Will Grow & Expand
Dr. Anna Baranowsky
Gifts of Your Traumatic PAST
Enter Your Name & Email Below to Join Us On This Healing Journey to Break Free From Codependency...
*By submitting this form you agree to receive email updates from AVAIYA. Your email will NEVER be shared or sold and you can easily unsubscribe at any time.*
Living a Life of

Self-Love, Peace & Healthy Relationships

I

S Possible For You...
Do you struggle with Codependent Relationships?
Do you yearn to connect with your true self, and experience more confidence, personal empowerment, and a healthy connection with others in your life? 
If you answered yes to any of these questions, we invite you to join us for the free Breaking Free From Codependency online event, where we've brought together over 50 of the world's most respected relationship experts, therapists, psychologists, doctors, bestselling authors & more to share their expertise & wisdom with you.
During this 10-day online event, our teachers will be helping you heal your wounds, take your power back & live a life filled with peace, playfulness, and healthy relationships!
Enter Your Name & Email Below to Join Us On This
Transformational, Healing Journey!
*By submitting this form you agree to receive email updates from AVAIYA. Your email will NEVER be shared or sold and you can easily unsubscribe at any time.*
If you're plagued by codependency....you are not alone.
And while the wounds from past trauma that caused these codependent behaviors might run deep, the good news is...you CAN heal...and help is here!
The Breaking Free From Codependency online event was designed to give you practical tools and techniques that you can apply right away to reclaim your relationship with yourself and break free from people-pleasing, obsessive thinking, controlling behaviors, guilt, unhealthy care-taking, and more.
The teachers featured in this online event have collectively helped millions of people, like yourself, break free from codependency, heal their past and live a life of self-love, freedom & healthy relationships.
And, now, it's your turn for them to help you. Will you join us?
Enter Your Name & Email Below to Save Your Seat...
*By submitting this form you agree to receive email updates from AVAIYA. Your email will NEVER be shared or sold and you can easily unsubscribe at any time.*
Here's Why You Should Attend Breaking Free From Codependency:
It's FREE (-:
While many conferences cost thousands of dollars, we wanted to give you access to this event for free because the material is so rich and life-changing. And the great news is, it is completely online, so you can watch it from the comfort of your home, from your office, your laptop, your tablet, your phone, wherever you'd like.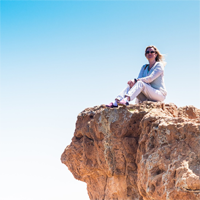 Make Progress In Your Healing Journey
These inspirational, knowledgeable teachers will give you incredible strategies so you can immediately apply what you've learned in your life and start experiencing the benefits of your transformation. Each teacher was hand-selected for the amazing quality of work they are doing, helping people like you break free from the grip codependency has had on you and live your best possible life.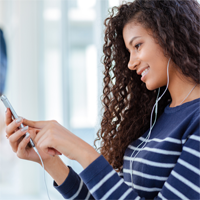 These Classes Include Video!
We wanted to give you the opportunity see these teachers work their magic and share their healing wisdom with you on camera. This allows for a much more intimate experience during the event to help you connect with the teachers on a deeper level and apply their strategies and advice into your life right away.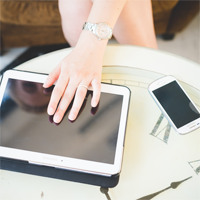 Attend From ANYWHERE Using ANY Device! 
Sit outside on your porch, inside on your couch, in front of a computer, or listen to these classes while you're doing other things. Each class is available to you easily and effortlessly. Just click the play button and you'll be tuned into top teachers sharing their practical, applicable wisdom to help you heal from codependency and live a peaceful life filled with joy & empowerment!
Breaking Free From Codependency 

Is Brought To You By...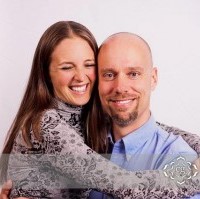 iKE ALLEN & Ande Anderson, MS, RD are the Co-Owners of AVAIYA University & Enlightenment Village. AVAIYA University & Enlightenment Village create films, courses, and online conferences such as Healing From Childhood Trauma, Overcoming Chronic Pain, The Tao of Quantum Physics, Overcoming Insecurity & Low Self-Esteem, The Truth About Prosperity, Overcoming Codependency, Breaking Free From Abandonment & Betrayal, A Course in Miracles The Movie, Overcoming PTSD, Believe & Receive, Overcoming Narcissistic Abuse and many more.
Hundreds of thousands of people from across the globe have attended AVAIYA University's past online conferences! Lives have been transformed and the feedback they've received has been so incredible that they continue creating life-changing, educational events for you and others to tune into and learn from.
In a world often viewed as problematic by many, AVAIYA believes that what we each focus on and present to the world creates what is reflected back to us. Because of this philosophy, AVAIYA creates only POSITIVE media, online conferences, and workshops to share with the world. Introducing Breaking Free From Codependency. Be sure to save your seat now using the registration box below and don't miss out on this life-changing event.
Save Your Spot Below & Receive Access to Practical Tools & Healing Strategies from Extraordinary Teachers...
*By submitting this form you agree to receive email updates from AVAIYA. Your email will NEVER be shared or sold and you can easily unsubscribe at any time.*