Welcome To Your Overcoming Chronic Pain Masterclass!
Dr. Richard Schwartz
Using Internal Family Systems to Heal Chronic Pain
Dr. Christine Schaffner
The Link Between Detoxing One's Brain & Chronic Pain
Anat Baniel
Neuromovement: Discover The Transformational Power of Movement & Brain Change for Overcoming Chronic Pain
Dr. Darren Weissman
Your Body Speaks Your Mind
Jason Prall
Emotional Trauma & Healing Chronic Pain
Dr. Peter Osborne
No Grain No Pain
Dr. Ronald Siegel
Mindfulness & Rehabilitation: Breaking Free From Chronic Pain
Kayla Kurin
How Yoga & Meditation Relieve Chronic Pain
Dr. Craig Weiner
How Tapping Into Early Life Adversity Can Hold the Key to Resolving Your Chronic Pain
Brandy Gillmore
How to Get Rapid Relief From Chronic Pain
Dr. Cheryl Woods Giscombe
Integrative Strategies for Overcoming Chronic Pain with Self Compassion
Dr. Ronald Ruden
Sometimes The Pain IS In Your Head
Dr. Mary Clifton
The Evidence for Cannabinoids & Chronic Pain
Dr. Peter Martone
How Your Sleeping Position Can Cause Chronic Neck, Back & Shoulder Pain
Deirdre Hade & Will Arntz
A 3 Step Radiance Healing for Overcoming Chronic Pain
Dr. Howard Schubiner
Getting To The Source: Understanding Predictive Coding & Neural Circuits in Chronic Pain
Dr. Harry Adelson
Stem Cells for Pain: The Healing Power of Nature
Lavinia Plonka
From Pain to Pleasure: Using Movement to Change Your Brain 
Dr. Laura Hanson
Chronic Pain & Your Brain 
Dr. Keesha Ewers
Healing Trauma to Heal Pain
Dr. Richard Barwell
Brain Stress and Chronic Pain
Dr. Manas Kshirsagar
Pain As Growth
* We will email you by 10am EST with your Day 10 classes *
Heather & Damian Dubé
Ending Chronic Pain & Fatigue of Thyroid & Autoimmune Conditions Forever with Bio-Individual Nutrition, Psychology & Energy Medicine
Dr. Jeffrey Thompson
Stress Reduction & Low Frequency Resonance for Chronic Pain Relief
Dr. Mitchell Yass
Misdiagnosis = Chronic Pain
Can't Watch All 25 Teachers & Teachings?
The

Overcoming Chronic Pain Masterclass

Is Brought To You By...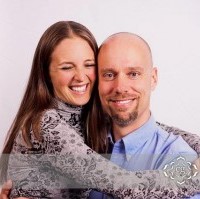 iKE ALLEN & Ande Anderson, MS, RD are the Co-Owners of AVAIYA University & Enlightenment Village. AVAIYA University & Enlightenment Village create films, courses, and online conferences such as Healing From Childhood Trauma, The Tao of Quantum Physics, Overcoming Insecurity & Low Self-Esteem, Overcoming Codependency, Breaking Free From Abandonment & Betrayal, and many more.
Hundreds of thousands of people from across the globe have attended AVAIYA University's past online conferences! Lives have been transformed and the feedback they've received has been so incredible that they continue creating life-changing, educational events for you and others to tune into and learn from.
In a world often viewed as problematic by many, AVAIYA believes that what we each focus on and present to the world creates what is reflected back to us. Because of this philosophy, AVAIYA creates only POSITIVE media, online conferences, and workshops to share with the world. Introducing Overcoming Chronic Pain.