Own The COMPLETE Overcoming Narcissistic Abuse Masterclass Today!
We know it can be difficult to watch all 7 classes during the 7-day event, so we'd like to offer you a limited-time opportunity to OWN these classes PLUS

27 additional classes

(not included in the event).
Get all 34 Videos +

Audios

to listen to discreetly on your phone

.
* That's less than

$1.00

 per class! *
Get 85% Off Now
(Regular price $197)
* Your lifetime access will be delivered to your inbox immediately *
This offer will go away once the masterclass ends...
Your Investment In The COMPLETE Masterclass Includes:
Your Lifetime Access to 34

Video Classes

from

The Overcoming Narcissistic Abuse Masterclass
You'll own 34 video classes with world-renowned relationship experts, therapists, doctors, & authors like Melanie Tonia Evans, Lisa Romano, Sarah Peyton, Tracy Malone, Alison Armstrong, Dr. Rhonda Freeman, Dr. Ian Macnaughton, and more. You'll watch each and every life-changing class at your own pace, from the comfort of your own home to accelerate your healing.
Your Lifetime Access to 34

Audio Classes

from

The Overcoming Narcissistic Abuse Masterclass
Each of your audio classes are available as an MP3. You can download them onto your phone, tablet & computer to solidify these classes into your mind while on a walk, on the go and more. Listening to audio classes is a simple, convenient way to learn new skills & grow.
BONUS #1
The Daily Positive & Michelle Farris, LMFT Present:

The 4 Most Common Relationship Problems & How to Resolve Them
Do you find yourself getting stuck in your relationships? You're not alone! In this free PDF guide, you'll receive powerful tips from Relationship Expert, Michelle Farris, LMFT. Learn the most common problems that create relationship meltdown. In this free guide you'll learn what they are - AND how to fix them. Each problem has a specific solution so you have a clear path to healing your relationship.
BONUS #2
Jeff Pincus, LCSW Presents: 5 Essential Moves to Grow Beyond Narcissism in Your Relationship
Relationship is difficult. When there's narcissism in your relationship, it's harder and more painful. Don't despair, it's not hopeless! Learn the five essential practices for transforming narcissism into more authentic and satisfying love. These five moves were developed by Jeff Pincus, LCSW, master level couple therapist, relationship coach, and workshop leader who has helped thousands of couples to heal, grow and love.
BONUS #3
Michelle Nagel Presents: Transformation After Betrayal and Narcissistic Abuse
Why just heal when you can transform your life? Wouldn't it be wonderful to take your biggest challenge and turn it into your biggest triumph? Especially when you can recover from narcissistic abuse and make yourself narcissist-proof! Please enjoy this free video...
BONUS #4
AVAIYA University

& Michelle Chalfant Present: Transforming Abandonment & Betrayal With The Adult Chair
In this 45 minute video download from AVAIYA University's Breaking Free From Abandonment & Betrayal curriculum, Michelle Chalfant will show you what The Adult Chair is, and how it can help you heal your experiences of abandonment and betrayal. You'll learn about the importance of being connected to your inner child, how you can learn to trust again, and so much more.
BONUS #5
AVAIYA University

& Dr. Marni Feuerman Present: How Insecurity & Low Self-Esteem Affects Partner Choice
In this 30+ minute video download from AVAIYA University's Overcoming Insecurity & Low Self-Esteem curriculum, Dr. Marni Feuerman will show you the importance of building healthy self-esteem and confidence in all areas of your life, and hones in on how this affects the partners you attract. You'll also discover tools and strategies to break through your fears, heal your past, and live a life filled with confidence, self-compassion and thriving relationships!
Here Are Your 34 Classes...
Melanie Tonia Evans
How to Heal for Real from Narcissistic Abuse - Thriving by Releasing Trauma & Self-Partnering
Alison Armstrong
The Signs You Are In A Toxic Relationship
Lisa Romano
Healing Codependency & Narcissistic Abuse
Tracy Malone
Your Trauma Story Must Change If You Don't Want to Attract Another
Narcissist
Sarah Peyton
How to Tell When You Don't Exist for a Partner or Parent & What To Do About It
Dr. Ann Kelley & Sue Marriott
How Early Attachment and Trauma Impact Narcissistic Relationship Dynamics
Dr. Ian Macnaughton
Mind Body Coping Strategies for Narcissistic Relationships
Sharon Martin
How To Set Boundaries With Narcissists & Toxic People
Meredith Miller
3 Steps to Immunity for Narcissistic Abuse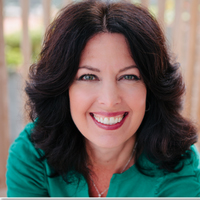 Michelle Farris
How to Stay Calm & Cope with Narcissistic Anger
Sherry Gaba
The Codependent, Love Addict, and the Narcissist Dance
Dr. Rhonda Freeman
Understanding Neuropathway Activations in Narcissistic Abuse Healing
Susan Ball
Identifying & Healing Twisted Love Stories From Childhood That Translate into Unhealthy, Toxic, Abusive Adult Relationships
Stacy Brookman
One Simple Way to Find Your Resilience
Kaleah LaRoche
Getting Through the Dark Night of the Soul After Narcissistic Abuse
Sarah K. Ramsey
Designing A Life You Are Excited About Living After A Toxic Relationship
Tori Autumn
How to Heal from a Narcissistic Abusive Partner & Attract Healthy Love
Stephanie McPhail
How I Went from Abused, Divorced & Depressed to Marrying the Man of My Dreams!
Lynne Forrest
Self Empowerment Through The Reality Formula
Nick Nolan
Coping With The Decline & Death of Your Toxic Parent
Dr. Heidi Brocke
It's Not Normal It's Toxic
Bethany Dotson
4 Common Myths of Healing Narcissistic Abuse
Anoushka Marcin
Understanding Yourself Better After Narcissistic Abuse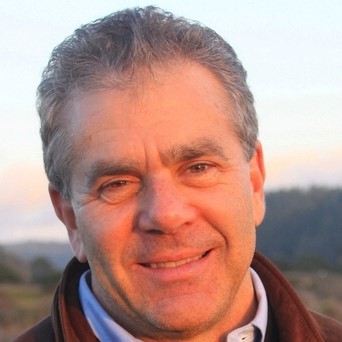 Dr. Dan Neuharth
Coping with Unhealthy Narcissism - Anywhere from Your House to the White House
Leah Hadley
Overcoming Financial Abuse
Kate Munden
You Understand You've Been Abused....But How to Process the Trauma of Narcissistic Abuse Safely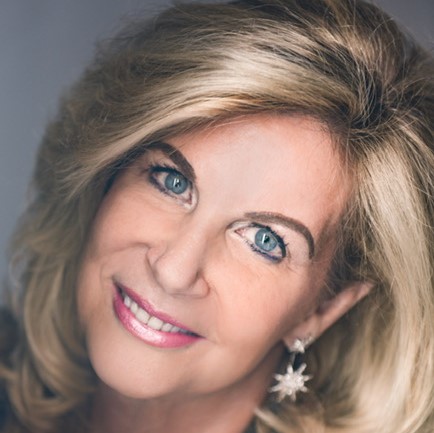 Riana Milne
Understanding Narcissistic Attraction & Stopping the Cycle to Have the Love You Deserve
Jacqueline Ortiz
Healing & Learning to Love Yourself After a Narcissistic Relationship
Dr. Gary Salyer
How to Feel Safe to Love Again After a Narcissistic Relationship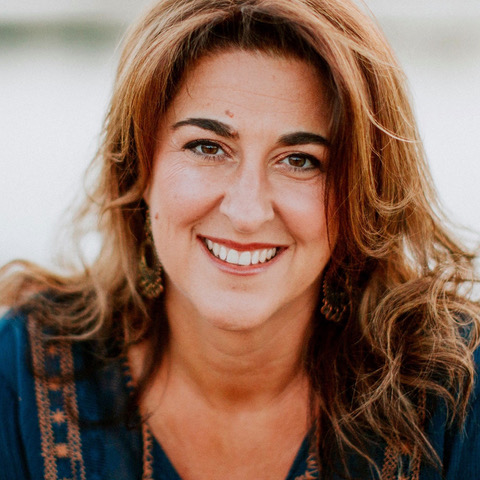 Debbie Mirza
Signs You Might Be with A Covert Narcissist – Getting Clarity and How to Heal
Emilia Nagy
The 3 Unexpected Gifts from Narcissistic Abuse Recovery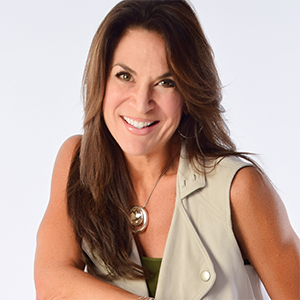 Dr. Debi Silber
The Link Between Narcissists & Betrayal
Macy Harjot Matarazzo
Apocalyptic LOVE - How YOU can HAVE LOVE Even After The PAIN
Sandra L. Brown, MA
Understanding the Essentials for Recovery - A Look at What Every Survivor Should Know
Get Your COMPLETE Masterclass Now For
Just $29.97
Here's Some of What You'll Learn...
Thank You For Joining Us For The Overcoming Narcissistic Abuse BREAKTHROUGH MASTERCLASS
You are in for a life-changing, transformational experience...
The teachers you'll be experiencing during this event will be giving you a very important gift. They will be sharing with you practical tools and strategies that you can apply right away to reclaim your life and recover from the trauma you've experienced from Narcissistic Abuse.
If you're motivated and inspired, you can clear your calendar for this free masterclass and stream each of the 7 complimentary video classes during the event. (Each class will be available to watch for 24 hours after they air).
That way, if you want to watch them once, you can, if you tune in right away.
What If I Can't Make It To All The Classes?
If you can't watch the classes during the actual event, your calendar is full, or you'd like to be able to rewatch the classes at your leisure (or listen to the audios discreetly on your phone)...
...you can get IMMEDIATE access to all 7 classes PLUS 27 additional classes (and bonuses) when you upgrade to The COMPLETE Narcissistic Abuse Masterclass.
With the Upgrade Package you can watch these powerful, healing classes on your time, because you'll have streaming & downloadable access for life. 
Get lifetime access to the wisdom and expertise of over 30 of the world's most respected relationship experts, psychologists, bestselling authors & more who will help you free yourself from the grip Narcissistic Abuse has had on your life.
...And never regret that you missed any of this transformative material.
Get Your COMPLETE Overcoming Narcissistic Abuse Masterclass at our Discount Price Now
Overcoming Narcissistic Abuse is Brought To You By...
iKE ALLEN & Ande Anderson, MS, RD are the Co-Owners of AVAIYA University & Enlightenment Village. AVAIYA University & Enlightenment Village create films, courses, and online conferences such as Healing From Childhood Trauma, Overcoming Chronic Pain, The Tao of Quantum Physics, Overcoming Insecurity & Low Self-Esteem, The Truth About Prosperity, Overcoming Codependency, Breaking Free From Abandonment & Betrayal, A Course in Miracles The Movie, Believe & Receive, and many more.
Hundreds of thousands of people from across the globe have attended AVAIYA University's past online conferences! Lives have been transformed and the feedback they've received has been so incredible that they continue creating life-changing, educational events for you and others to tune into and learn from.
In a world often viewed as problematic by many, AVAIYA believes that what we each focus on and present to the world creates what is reflected back to us. Because of this philosophy, AVAIYA creates only POSITIVE media, online conferences, and workshops to share with the world. Introducing Overcoming Narcissistic Abuse.