If you can't see the video, try clearing your cache, refreshing the page, or opening this page in a new browser.
Click HERE To Share Your Breakthroughs & Takeaways From This Class in your AVAIYA University Community!
DISCLAIMER: The information in this program and on this site is not intended or implied to be a substitute for professional medical advice, diagnosis or treatment. Please read the disclaimer found HERE.
Would You Like Own The COMPLETE Healing From Childhood Trauma Masterclass?
If you'd like to watch the 8 free classes in the BREAKTHROUGH MASTERCLASS plus over

10 additional teachers

at your leisure, upgrade to

The COMPLETE Healing From Childhood Trauma Masterclass

here.
The

Healing From Childhood Trauma Masterclass

Is Brought To You By...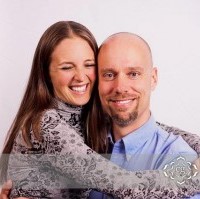 iKE ALLEN and his partner Ande Anderson, MS, RD are the Founders of AVAIYA University & the online community, Enlightenment Village. AVAIYA University & Enlightenment Village create courses, masterclasses, books and films, such as Overcoming Codependency, The Truth About Prosperity, The Tao of Quantum Physics, MPower: Empowering Women in Business & Beyond, Breaking Free From Abandonment & Betrayal, and many more.
Hundreds of thousands of people from across the globe have attended AVAIYA University's past online conferences! Lives have been transformed and the feedback they've received has been so incredible that they continue creating life-changing, educational events for you and others to tune into and learn from.
In a world often viewed as problematic by many, AVAIYA believes that what we each focus on and present to the world creates what is reflected back to us. Because of this philosophy, AVAIYA creates only POSITIVE media, online conferences, and workshops to share with the world. Introducing Healing From Childhood Trauma. 
Interested in our Affiliate Program? 
Join now and receive up to 50% commissions on sales you refer to our masterclasses, online conferences, courses, films & more!
Click Here to Learn More
Questions? [email protected]