20 Doctors, Therapists, Thought-Leaders & More Share Transformational Strategies to

Let Go of

Shame & Guilt
Register now to get access to this life-changing series &...
Join With Us On This Healing Journey to Compassion, Freedom & Thriving Relationships!
*By registering you will receive our newsletter. We value your privacy. Your information will never be shared or sold.*
Breaking Free From

Shame & Guilt

 and living a life of Freedom IS Possible For You!
We've brought together 20 of the world's most respected experts (doctors, psychotherapists, counselors, authors, thought-leaders and more) to help you let go of the Shame & Guilt that may be keeping you from living an empowered, happy, fulfilling life.
During this 7-day immersion event, our speakers will be sharing their insights on Shame & Guilt - why we experience these emotions, the effect they have on all areas of our lives, how we can learn and grow from them, and ultimately let them go to live a life of true power and joy.
The Overcoming Shame & Guilt event was designed to give you practical tools and strategies that you can apply right away to start becoming AWARE of your emotions, thoughts and feelings, begin truly loving yourself, learn to be responsible for your own happiness, and build thriving, healthy relationships.
Because here's the thing you may be forgetting...YOU ARE INCREDIBLE! And more than likely, since you're reading this page right now, you might now be aware of your own awesomeness and power.
The leaders that will be speaking for you in this online conference have collectively helped millions of people, just like you, live a life of freedom, happiness, self-love, and empowerment.
And, now, it's your turn for them to help you. Will you join us?
Overcoming

 

Shame & Guilt

Speakers, Agenda & Topics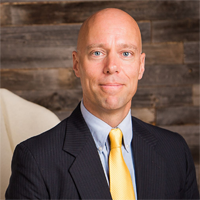 iKE ALLEN 
Feeding The Soul After Shame & Guilt
Teal Swan
Shame Regarding To Isolation
Julie Potiker
Mindful Practices to Silence Your Inner Critic
John Flaherty
Guilt Unplugged: Waking Up From The Lie We Live
Darlene Lancer
Freedom From Guilt & Blame
Mark Smith
Healing The Shame That BLINDS You
Megan MacCutcheon
Transforming Shame & Guilt: Finding Growth Within Life's Challenges 
Gudni Gunnarsson
All That You Devote to Your Awareness Will Grow & Flourish
Mary Lamia, Ph.D.
The Upside of Shame
Dr. Holly Daniels
How Shame & Guilt Influence Our Relationships
Janetti Marotta, Ph.D.
Whole and Complete, Already: Cultivating Self-Acceptance and Self-Compassion
Rinda Smith
Shame: Cancer of the Soul
Brenda Schaeffer
Love Addiction, Sex Addiction & Shame
Bernard Golden, Ph.D.
Shame & Guilt and Their Relationship With Anger
Vivian Harte
Restoring Self-Esteem and Self-Confidence After Experiencing Guilt & Shame
Mark Zaslav, Ph.D
Shame or Guilt Proneness
Beverly Engel
Healing Your Shame with Self-Compassion
Jillian Coleman Wheeler
Reboot Your Bliss™ by Releasing Shame and Guilt
Nicole Vahlkamp
Overcoming Shame & Guilt Through The 12 Steps
Lisa Burgess
In The Cover of Darkness: Overcoming Shame & Guilt
Enter Your Name & Email Below to Join Us On This Incredible Journey to Overcome

Shame & Guilt
*By registering you will receive our newsletter. We value your privacy. Your information will never be shared or sold.*
Here's Just Some of What You'll Learn...
The Overcoming Shame & Guilt Online Conference is Brought To You By...
iKE ALLEN & Ande Anderson, MS, RD are the Founders of AVAIYA Media & the online community, Enlightenment Village. AVAIYA & Enlightenment Village create courses, masterclasses, online conferences, books and films, such as Overcoming Codependency, The Truth About Prosperity, The Tao of Quantum Physics, MPower: Empowering Women in Business & Beyond, Be Do Succeed, and many more.
Hundreds of thousands of people from across the globe have attended our past online conferences! Lives have been transformed and the feedback they've received has been so incredible that they continue creating free, educational events for you and others to tune into and learn from.
In a world often viewed as problematic by many, AVAIYA believes that what we each focus on and present to the world creates what is reflected back to us. Because of this philosophy, AVAIYA creates only POSITIVE media, online conferences, and workshops to share with the world.
Introducing the Overcoming Shame & Guilt Online Conference! Be sure to get registered right now using the registration box below and don't miss out on this life-changing event.
Save Your Seat Now For This Free Online Conference
*By registering you will receive our newsletter. We value your privacy. Your information will never be shared or sold.*