30+ Doctors, Therapists, Psychologists & More Share Life-Changing Strategies to Break Free From PTSD
Are You Ready To Heal Your Trauma & Reclaim Your Life?
Register now to get access to this FREE transformational summit...and live a life filled with

peace, joy & freedom!
*By submitting this form you agree to receive email updates from AVAIYA. Your email will NEVER be shared or sold and you can easily unsubscribe at any time.*
Here's Just Some of What You'll Learn...
Meet The Teachers Supporting You In Overcoming PTSD...
Dr. Richard Schwartz
Using Internal Family Systems to Overcome PTSD
Dr. Ann Kelley & Sue Marriott
Myths Surrounding Complex Trauma, PTSD & Resilience
Dr. Craig Weiner
Tapping Into Resilience & Post-Traumatic Growth
Eileen Day McKusick
The Effects of Stress on our Body's Electrical System
Dr. Daniel Pompa
Healing the Brain at the Cellular Level
Simon Borg-Olivier
Posture, Movement, Breathing & Mental Control to Overcome PTSD
Dr. Arielle Schwartz
Beyond Recovery - Finding Resilience & Post Traumatic Growth
Misa Hopkins
An Ancient Feminine Practice for Healing Trauma
Lori Gill
Integrative Tips & Tools for Promoting Emotional Regulation & Healing
Bobbi Parish
The Three Types of Trauma That Lead to PTSD
Daralyse Lyons
Moving Beyond The Trauma Story
Tracy Malone
The Power of Changing our Thoughts to Lessen the Symptoms of Trauma
Sarah Peyton
It's not Truth, It's Trauma: Recognizing Self-Hate as PTSD & Moving Toward Healing
Dave Berger
Pandemic, Not Panic-demic:  Minimizing Being Traumatized by the Pandemic
Rachel Grant
Taking Charge of Your Trauma Brain: The Power of Focus
Krystalya Marie'
The Power of Self-Love for Healing Trauma
Svava Brooks
Living From the Heart, Not the Hurt! The Longest Journey
Dr. Howard Schubiner
From PTSD to Post-Traumatic Growth
Dr. Jamie Marich
Trauma & The 12 Steps
Michael Cohen
Trauma & Neurofeedback: How To Train The Brain To Reset Itself
Dr. Veronique Mead
9 Paradigm Shifts that Explain PTSD, Complex PTSD & Chronic Illness (And How You Can Heal)
Sandra L. Brown, MA
'Atypical' PTSD Symptoms Survivors & Therapists Misunderstand
Caroline Strawson
Process The Past To Flourish In The Future 
Dr. Ronald Ruden
PTSD: Biology And Treatment
Rose Kress
From Darkness to Light: Using Yoga as a Pathway to Radiance
Rabbi Dr. Tirzah Firestone
WOUNDS INTO WISDOM: Transforming Current & Past Traumas for a Healthier Future 
Dr. Ameet Aggarwal
Mind Body Connection in Anxiety & Depression
Teri Wellbrock
From Trauma to Triumph: A Story of Hope
Patricia Moreno
The Language of Self Love
Cherie Doyen
PTSD from the Quantum: Illness or Superhero?
Dr. Sara DeFrancesco
How To Heal Inflammation That May Be Driving Your PTSD With Nutrition & Lifestyle Medicine
Enter Your Name & Email Below to Join Us On This Healing Journey to Overcome PTSD...
*By submitting this form you agree to receive email updates from AVAIYA. Your email will NEVER be shared or sold and you can easily unsubscribe at any time.*
Living a Life of

 

Serenity, Self-Love & Freedom

I

S Possible For You...
According to the American Psychiatric Association, PTSD affects approximately 3.5 percent of U.S. adults, and an estimated one in 11 people will be diagnosed with PTSD in their lifetime.
Do you struggle with Post-Traumatic Stress Disorder (PTSD)?
Do you yearn to feel more peace, serenity, happiness & contentment in your life?
If you answered yes to either of these questions, we invite you to join us for the free Overcoming PTSD Summit, where we've brought together a collection of the world's most respected therapist, psychologists, doctors, bestselling authors & more to share their expertise & wisdom with you.
During this 10-day online event, our teachers will be helping you heal your trauma, take your power back & live a life filled with peace, joy & freedom!
Enter Your Name & Email Below to Join Us On This Transformational, Healing Journey!

 
*By submitting this form you agree to receive email updates from AVAIYA. Your email will NEVER be shared or sold and you can easily unsubscribe at any time.*
If you've experienced trauma...you are not alone.
And while the wounds from this trauma might run deep, the good news is...you CAN heal...and help is here!
The Overcoming PTSD Summit was designed to give you practical tools and techniques that you can apply right away to reclaim your life and recover from the trauma you've experienced.
The teachers featured in this masterclass have collectively helped millions of people, like yourself, heal their trauma and live a life of peace, self-love and freedom.
And, now, it's your turn for them to help you. Will you join us?
Enter Your Name & Email Below to Save Your Seat...
*By submitting this form you agree to receive email updates from AVAIYA. Your email will NEVER be shared or sold and you can easily unsubscribe at any time.*
Here's Why You Should Attend Overcoming PTSD:
It's FREE (-:
While many conferences cost thousands of dollars, we wanted to give you access to this event for free because the material is so rich and life-changing. And the great news is, it is completely online, so you can watch it from the comfort of your home, from your office, your laptop, your tablet, your phone, wherever you'd like.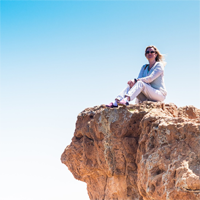 Make Progress In Your Healing Journey
These inspirational, knowledgeable teachers will give you incredible strategies so you can immediately apply what you've learned in your life and start experiencing the benefits of your healing. Each teacher was hand-selected for the amazing quality of work they are doing, helping people like you break free from trauma and live your best possible life.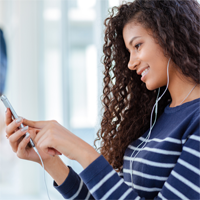 These Classes Include Video!
We wanted to give you the opportunity see these teachers work their magic and share their healing wisdom with you on camera. This allows for a much more intimate experience during the event to help you connect with the teachers on a deeper level and apply their strategies and advice into your life right away.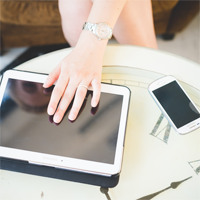 Attend From ANYWHERE Using ANY Device! 
Sit outside on your porch, inside on your couch, in front of a computer, or listen to these classes while you're doing other things. Each class is available to you easily and effortlessly. Just click the play button and you'll be tuned into top teachers sharing their sage wisdom to help you heal from PTSD and live a peaceful life filled with joy & fulfillment!
Overcoming PTSD 

Is Brought To You By...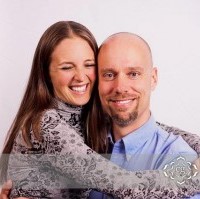 iKE ALLEN & Ande Anderson, MS, RD are the Co-Owners of AVAIYA University & Enlightenment Village. AVAIYA University & Enlightenment Village create films, courses, and online conferences such as Healing From Childhood Trauma, Overcoming Chronic Pain, The Tao of Quantum Physics, Overcoming Insecurity & Low Self-Esteem, The Truth About Prosperity, Overcoming Codependency, Breaking Free From Abandonment & Betrayal, A Course in Miracles The Movie, Believe & Receive, Overcoming Narcissistic Abuse and many more.
Hundreds of thousands of people from across the globe have attended AVAIYA University's past online conferences! Lives have been transformed and the feedback they've received has been so incredible that they continue creating life-changing, educational events for you and others to tune into and learn from.
In a world often viewed as problematic by many, AVAIYA believes that what we each focus on and present to the world creates what is reflected back to us. Because of this philosophy, AVAIYA creates only POSITIVE media, online conferences, and workshops to share with the world. Introducing Overcoming PTSD. Be sure to save your seat now using the registration box below and don't miss out on this life-changing event.
Save Your Spot Below & Receive Access to Profound Wisdom & Healing Strategies from Extraordinary Teachers...
*By submitting this form you agree to receive email updates from AVAIYA. Your email will NEVER be shared or sold and you can easily unsubscribe at any time.*